First, make sure to always plug the pedal before powering ON the unit to ensure that it will be properly handled.
If any problem still persists:
Some pedals do have a useful polarity switch below to ensure them acting properly on any kind of controllers. If your pedal does have this kind of switch, just set it to the other position and then give it another try.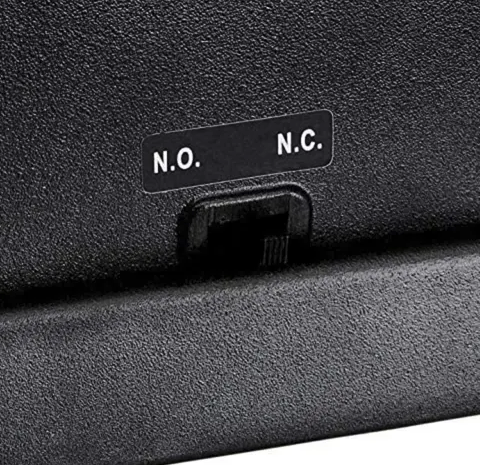 In some situations, and when a pedal does not have any polarity switch, a useful trick may be to also try to press the pedal while powering ON the unit. If this work, it will have to be done on each power cycling of the unit.
If none of these suggestions are working, you can also use the MIDI Control Center to adjust the Min & Max (OFF/ON) Values for the Sustain Pedal input.
Here is how to adjust the Min & Max (OFF/ON) Values for the Sustain Pedal input through the MIDI Control Center:
1. Download, if it's not already done, the MIDI Control Center below:
https://www.arturia.com/support/downloads&manuals
2. Click on the Sustain pedal input.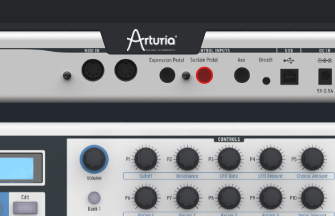 3. Now adjust the OFF (Min) value to 127 and the ON (Max) value to 0.

4. Make sure to save your template and then to drag and drop it on the desired User memory.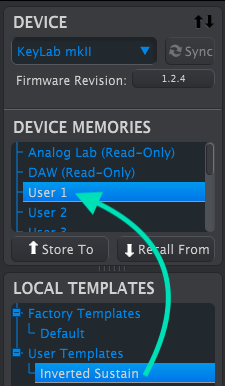 5. Finally, make sure to recall the corresponding User memory on your controller for the defined settings to be properly applied.
Your pedal should now act as you expect it to.
---
If you have any further questions, feel free to
contact us
.
---