Text to speech makes Analog Lab V more accessible to persons with visual challenges.

With a MIDI controller connected and configured, Analog Lab V will verbally read what is displayed on the controller's screen and/ or what parameter is being controlled when a knob, slider, or button is moved.

Note: it works with Arturia controllers, but also non-Arturia controllers.

You have three ways of activating the Text to Speech feature in Analog Lab. Two ways are through Analog Lab, one way is by using a KeyLab Essential Controller or a KeyLab MkII controller.
The first one is
through Analog Lab
itself using an
Arturia MIDI controller
:
First, make sure that your controller is connected and that the right controller is selected in the MIDI Section of the Side Panel.
Then, open the side panel by clicking on the gear icon.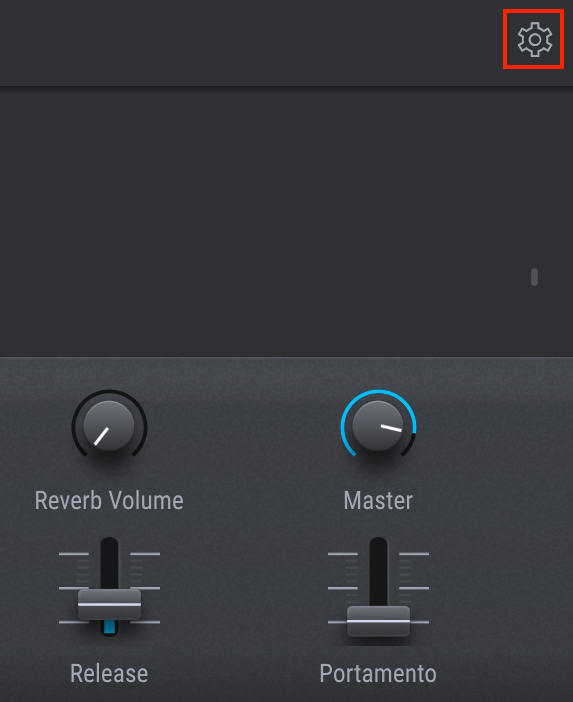 Once in the side panel, go in 'Settings', 'Global Settings', and then choose 'On' in the Text to Speech drop-down menu.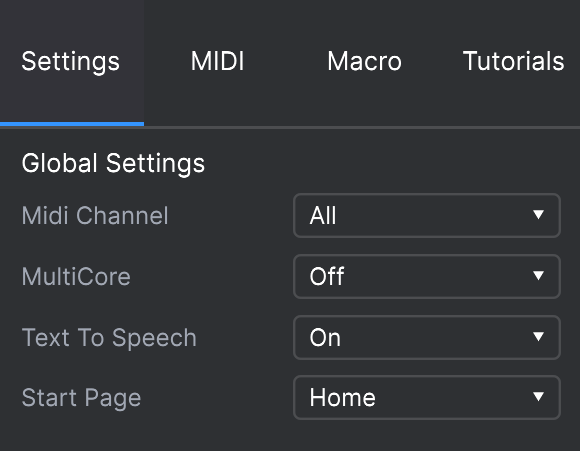 You can now test it out and
enjoy
using
Analog Lab
!
The second one is by using a
KeyLab Essential controller
or a
KeyLab MkII controller
.
We will take the
KeyLab Essential 49
as an example:
First, press Map Select and then Analog Lab.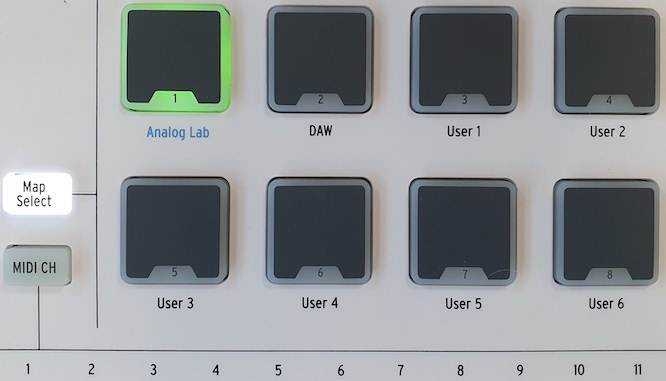 Hold the Category and Preset buttons on the KeyLab.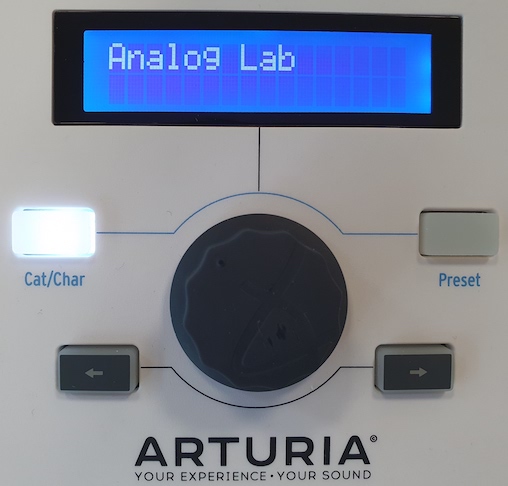 Press the main encoder and release.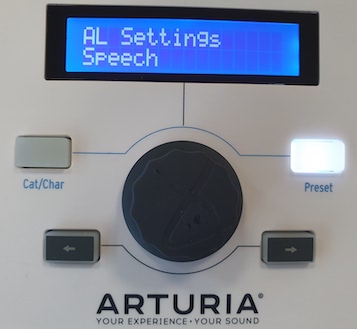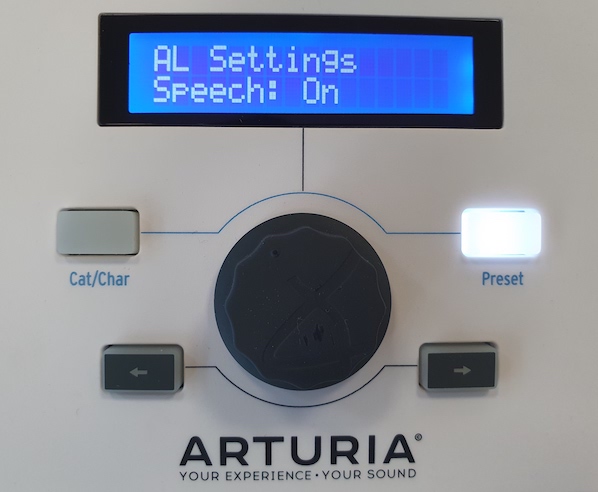 Press the main encoder again to validate
You can now test it out and
enjoy
using
Analog Lab
!
The last one is by using a
non-arturia MIDI Controller
:
Select Generic 9 Knobs or Generic 9 Knobs + 9 Faders from the Midi Controller menu of the MIDI Tab in the Settings panel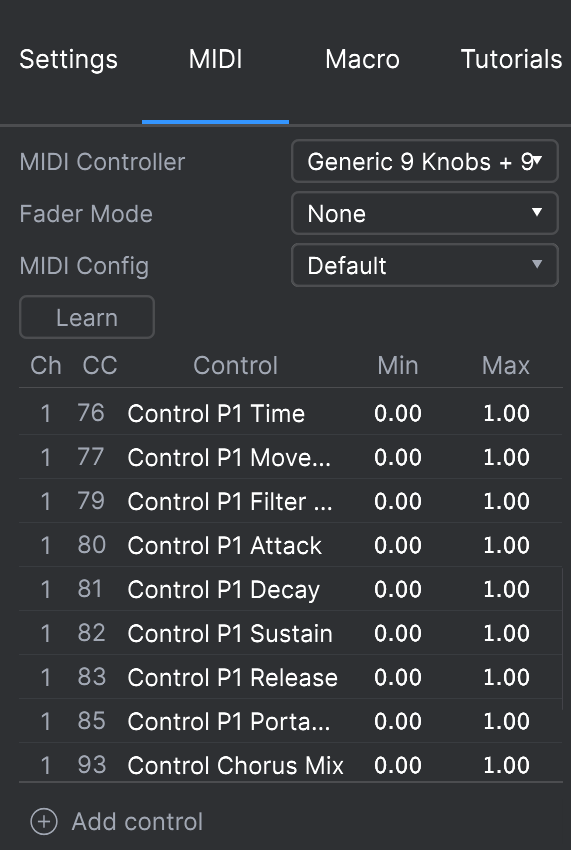 Click Add Control at the bottom of the MIDI assignments list to bring up the full menu of MIDI destinations, and assign encoders and buttons to the following parameters:
Navigate through presets: encoder
Select preset: button
Navigate through filters: encoder
Add/Remove filters: button
Then, MIDI Learn physical controls to the Performance Controls that are displayed.
You can now test it out and
enjoy
using
Analog Lab
!
---
If you have any further questions, feel free to
contact us
.
---