---
MPE (MIDI Polyphonic Expression) is a method of using MIDI which enables multidimensional controllers to control multiple parameters of every note within MPE-compatible software.

In normal MIDI, Channel-wide messages (such as Pitch Bend) are applied to all notes being played on a single MIDI Channel.

In MPE, each note is assigned its own MIDI Channel so that those messages can be applied to each note individually, to offer the best expressivity to your sound.
All the following Arturia software titles are
compatible with the MPE mode
:
---
Pigments
Augmented STRINGS
Augmented VOICES
MS-20 V
CS-80 V4
Prophet-5 V
Prophet-VS V
Jun-6 V
Jup-8 V
OP-Xa
Vocoder V
Emulator V
CZ V
CMI V
SQ80 V
To enable the MPE feature:
Open your favorite compatible software instrument
Click on the settings wheel (number 1)
Click on the "Enable MPE" button (number 2)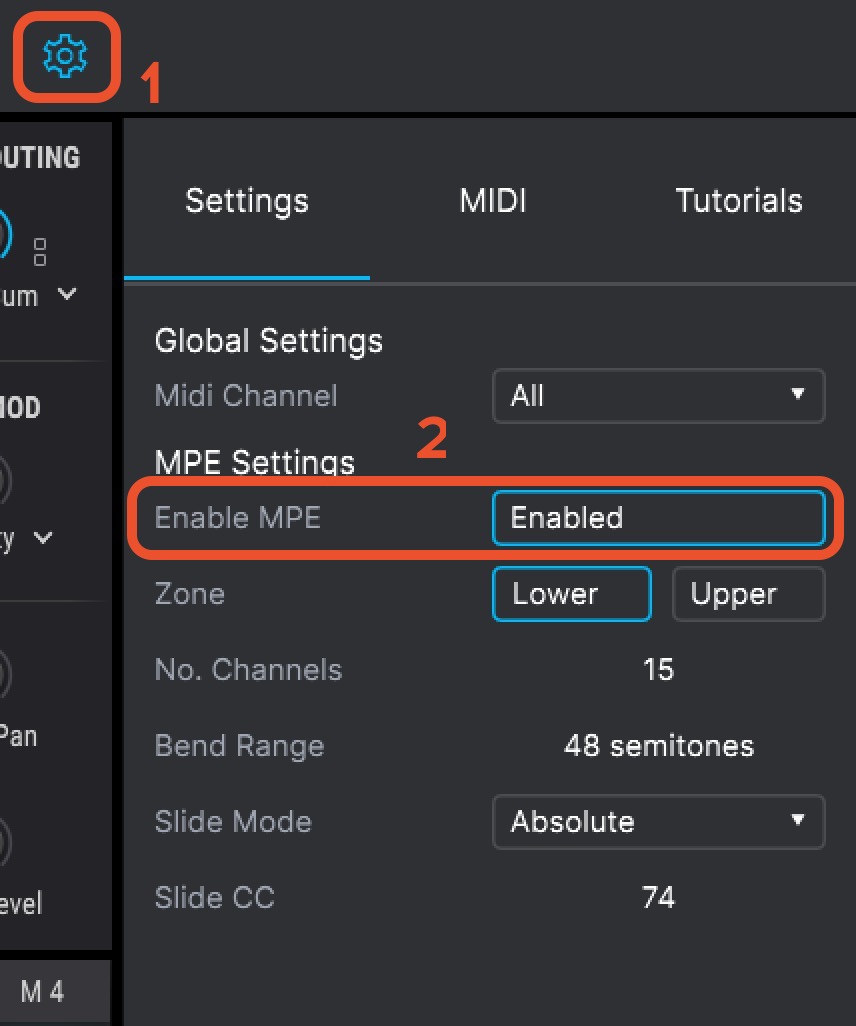 Then, if you're using Ableton LIVE as your DAW, remember to activate "Enable MPE Mode"*, as shown in the image below.
*This is true for all our instruments, with the exception of Pigments.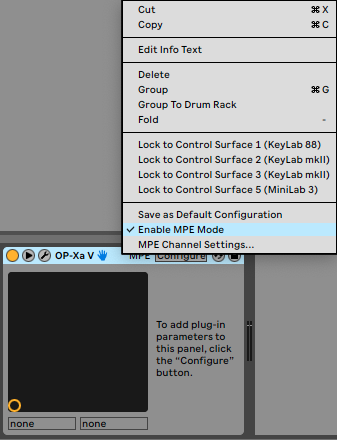 That's it, you can now control your instrument with a MPE MIDI controller!
Note that once activated, you have access to all the MPE settings, such as the zone, the number of channels or even the bend and slide parameters.
---
If you have any further questions, feel free to
contact us
.
---