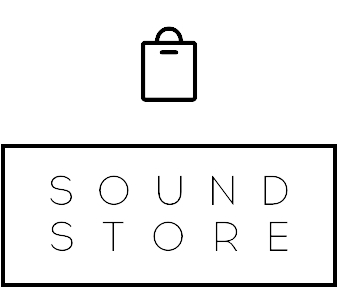 ---
Everything you need to know about the Sound Store.
---
The Sound Store is the official Arturia preset marketplace.
It lets you browse, buy, and download specific sound banks made by many different sound designers, from Arturia's in-house producers, to well-known artists.
It can be accessed from our website, as well as from inside the Analog Lab V (Lite version included) or Pigments preset browsers.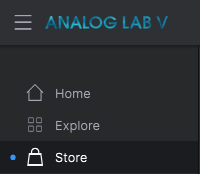 You can get hold of the preset packs from the Sound Store even if you don't own Analog Lab V / Lite or Pigments.
All of the Arturia Sound Banks can be acquired on the
Website Sound Store
.
This page lets you browse, preview, and buy whichever banks you would like to use.
(Don't forget to make sure you own at least the individual instruments used in the bank to be able to use it.)

To use a sound bank from the Sound Store, you need to either own Analog Lab V, Analog Lab Lite or at least the individual instrument(s) used in the bank.

If you don't own Analog Lab, carefully check which instrument is used in the sound bank you're interested in, and make sure you can fully use the included sounds.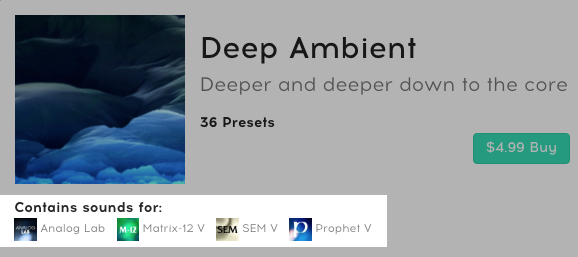 As you may have noticed, some banks are free, and some are for sale.

The Sound Store lets you take some of the premium sound banks for a musical test drive, to let you see if you like the sounds. These demo presets can be played as normal, but cannot be saved.

The rest of the presets are locked, and require that you purchase the bank to be used.


Of course. As flexibility is important for a musician, all our instruments & banks can be activated on up to 5 different computers simultaneously.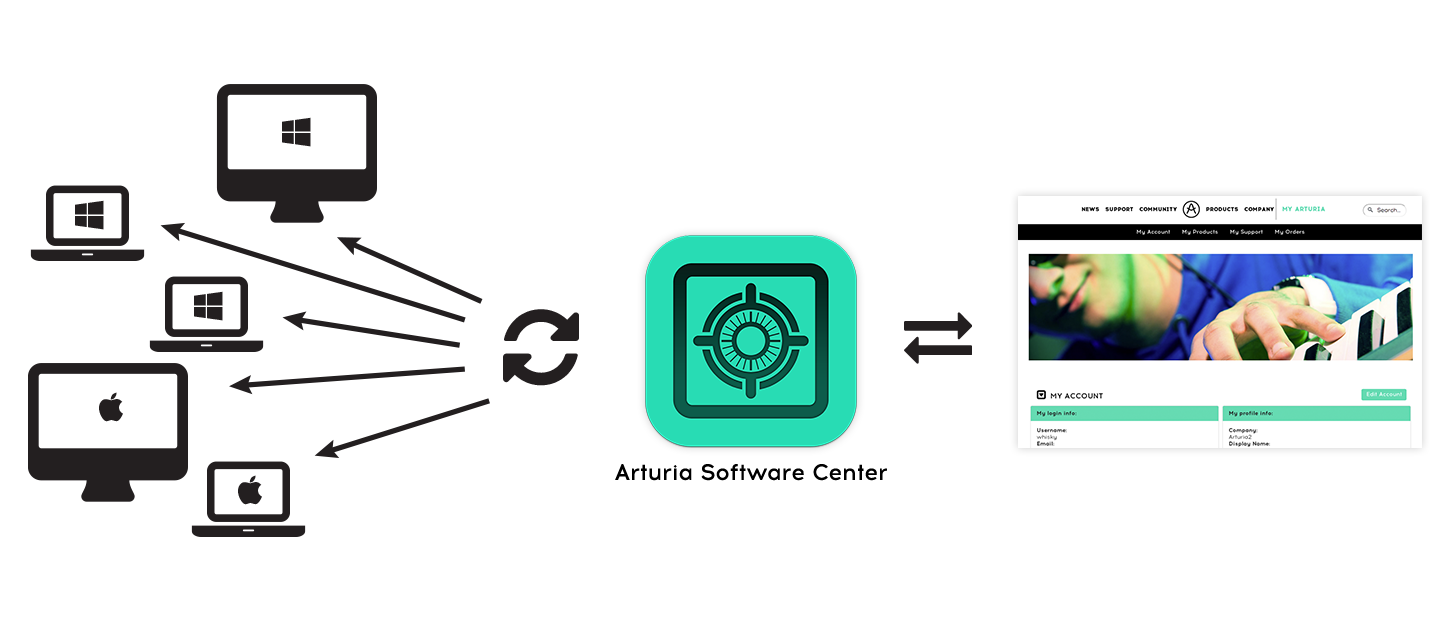 This happens when your bank isn't properly synchronized.

If you bought banks from the website and not directly from the Analog Lab or Pigments preset browsers, you will first need to have them properly synchronized through the Arturia Software Center. This is a very simple process.

Open and log in the Arturia Software Center, once the synchronization ended, it should then work.

If your Arturia Software Center was already opened, just click on the "Synchronize" button

---
If you have any further questions, feel free to
contact us
.
---